ranktank_google_sheet_add-on
Table of Contents
RankTank Google Sheet Add-On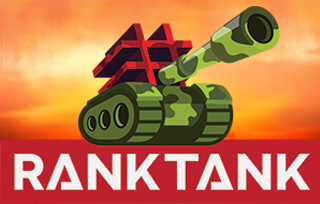 Keyword rank checking automated for your domain using Google Sheets.
RankTank removes limits found in many other keyword position tracking tools by allowing you to scan millions of keywords via an easy to manage and maintain Google Sheet add-on.
Our tools allow you to find out where you website ranks on Google in many common public and private locations. E.g. Canada, Vancouver International Airport (YVR).
Select the Google Location and Google Language from where you wish to scan and RankTank will go out and crawl, returning super-accurate SERP and finding where your domain ranks in real-time.
How does it work?
With the RankTank Add-On you can easily automate the task of checking where your domain name is ranking within search engine result pages.
RankTank runs within any existing Google Sheet via the "Add-Ons" menu. You can either "Get add-ons" from the menu and search for RankTank or follow the steps below to browse to it directly.
Known Issues (Important)
Issue 1. There is a known issue where the sidebar does not load after signing in with Google if you have multiple Google accounts which are currently logged in, we are investigating this and will find a resolution to switch between accounts. For now the workaround is to make sure your browser is only logged into your primary Google account.
Issue 2. We have found that sometimes the add-on help wizard does not fully complete on loading the add-on and you may need to select help from the menu on the right (your profile picture) if you're still unsure of what to do to get started. You can also read more in the section below.
Getting Started
Head over to the RankTank G Suite Marketplace and choose "Individual Install" or "Domain Install" on the RankTank Add-On page or open any Google sheet and choose the "Add-ons" → "Get add-ons" and search for "RankTank".
3. Sign in with your Google account
Now follow the steps below to get scanning.
Scan Status Messages
You will receive some of the messages below while using RankTank, please familiarize yourself with their meaning:
| Status | Description |
| --- | --- |
| Warming Up | We're getting our crawlers ready, please be patient. |
| Fetching | Now we search and return SERP results, this may take a few minutes per SERP. |
| Failed | This happens when we are throttled or unable to return SERPs for a keyword. |
| Retrying | We retry all scan queries at least once automatically. |
| Failed | Even our retry failed and you should wait a minute or so then click retry scan (grey button) to only scan the failures. |
Scan Keyword Rank
| Step | Description | Screenshot |
| --- | --- | --- |
| Set Domain | Enter the domain name you want to scan rankings for here. | |
| Choose Locale | Choose which Google locale to use when scanning. | |
| Choose Language | Choose which Google language to use when scanning. | |
| Enter Keywords | Enter your keyword list to scan here and hit scan. | |
| Hit Scan | Hit the big red scan button and experience keyword rank checking joy :D | |
The next level?
To automate the scanning of larger volumes of keywords contact RankTank for an enterprise solution or for access to our SERP API.
Legal